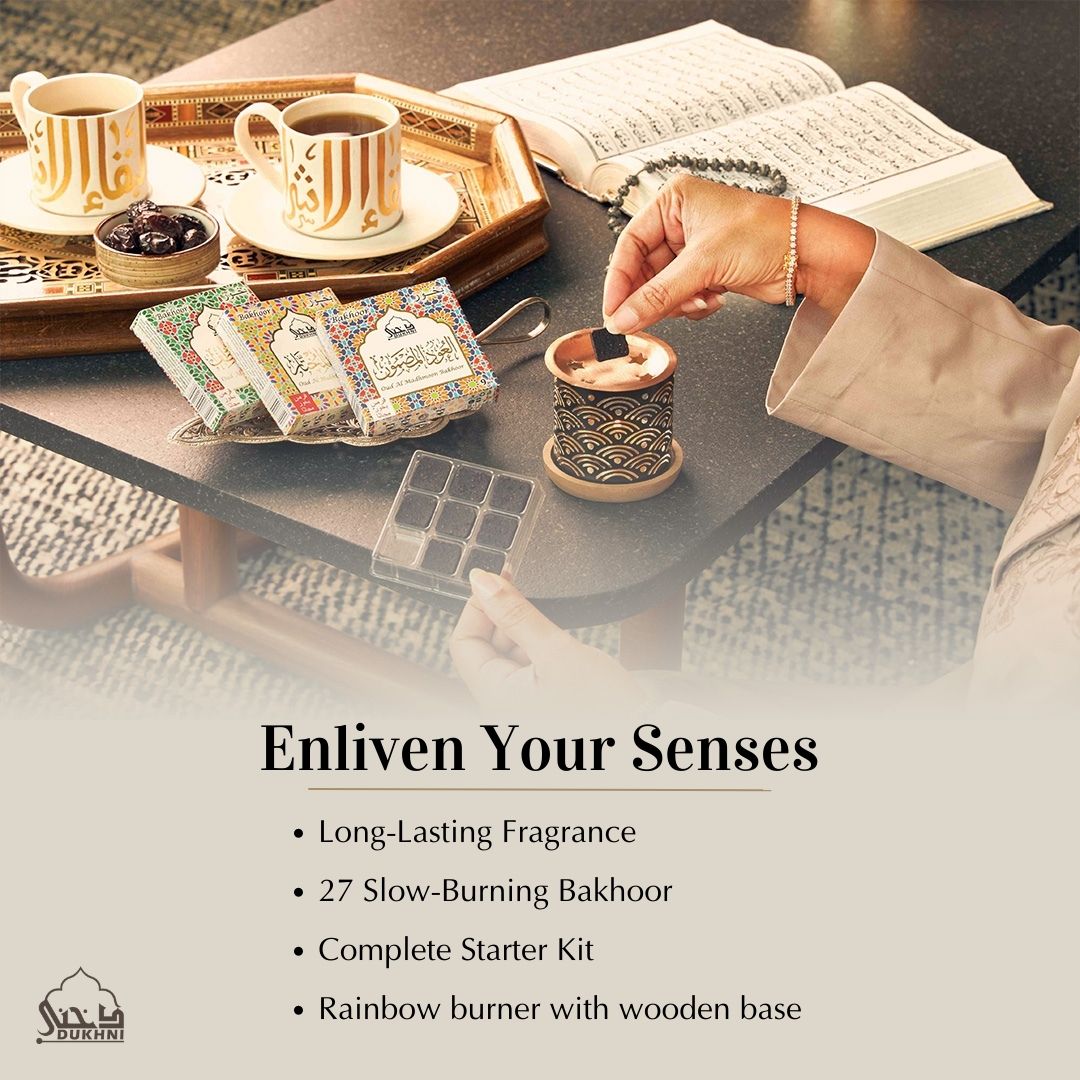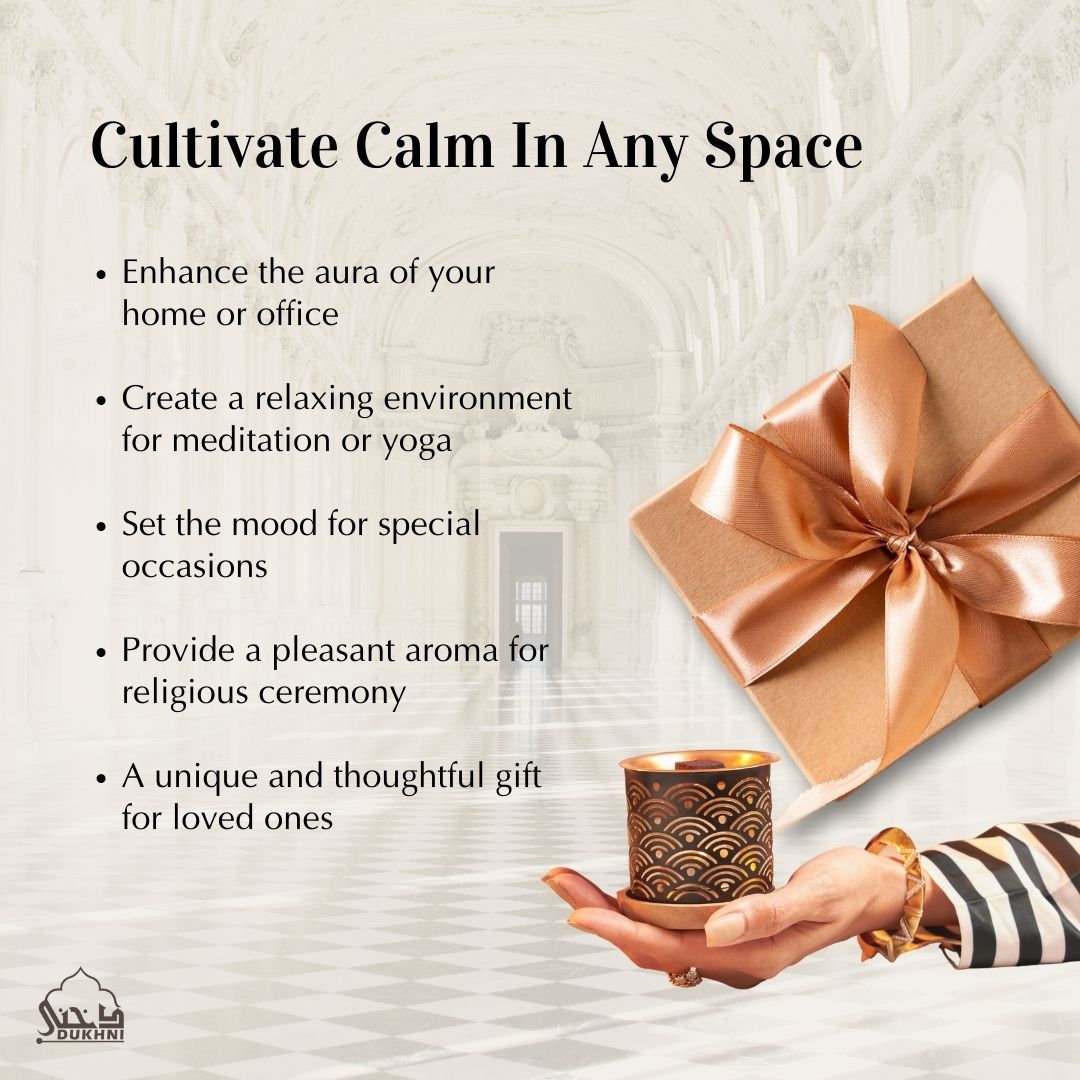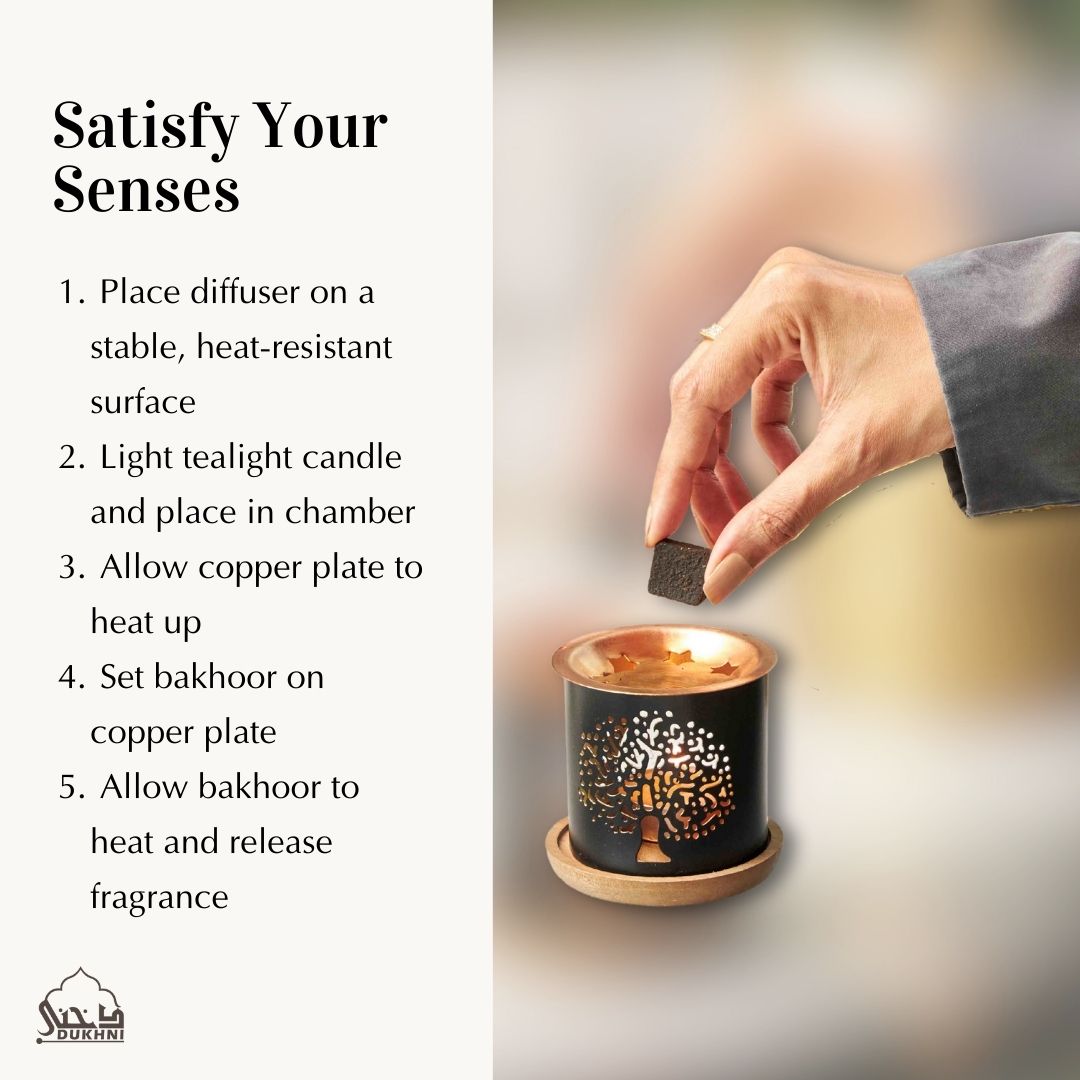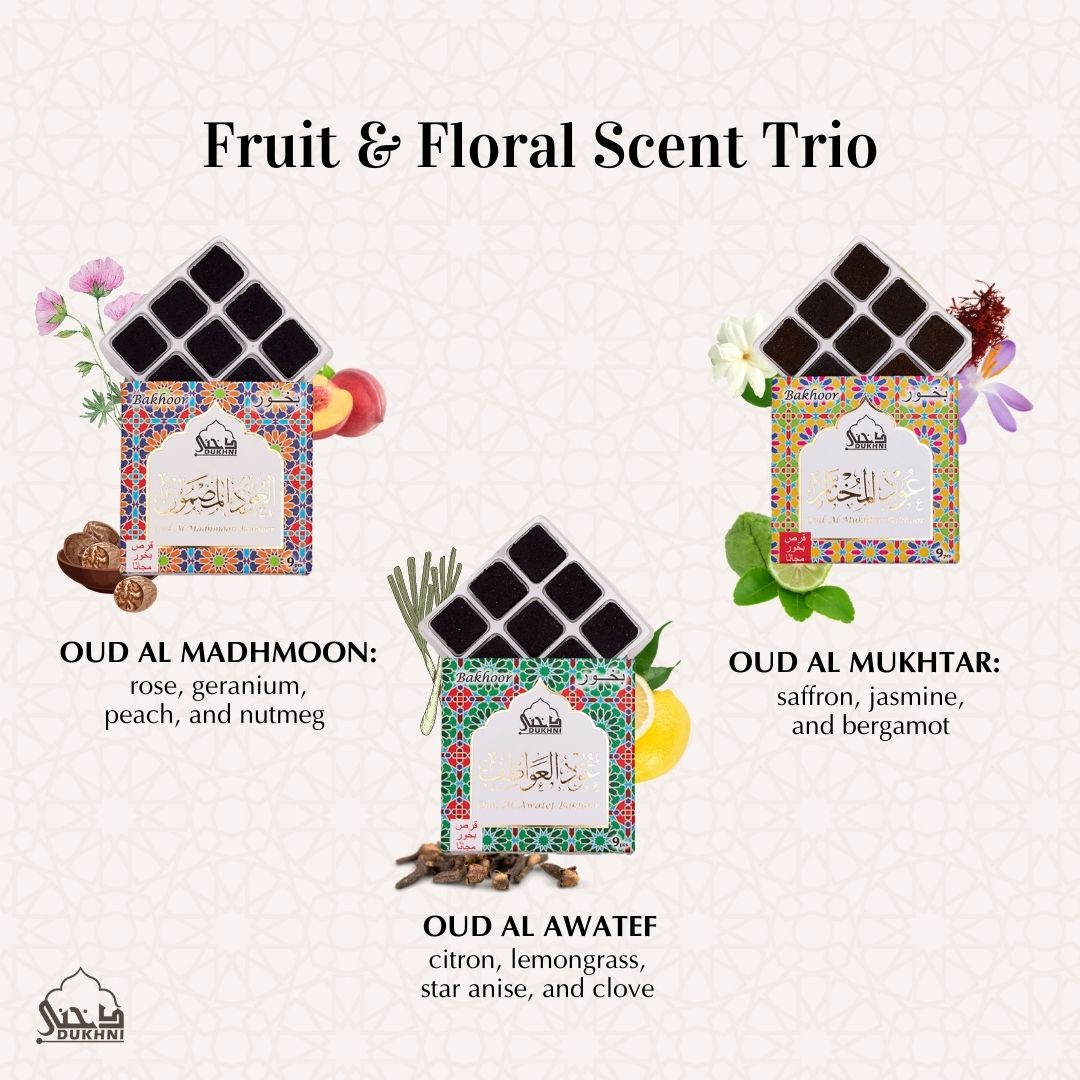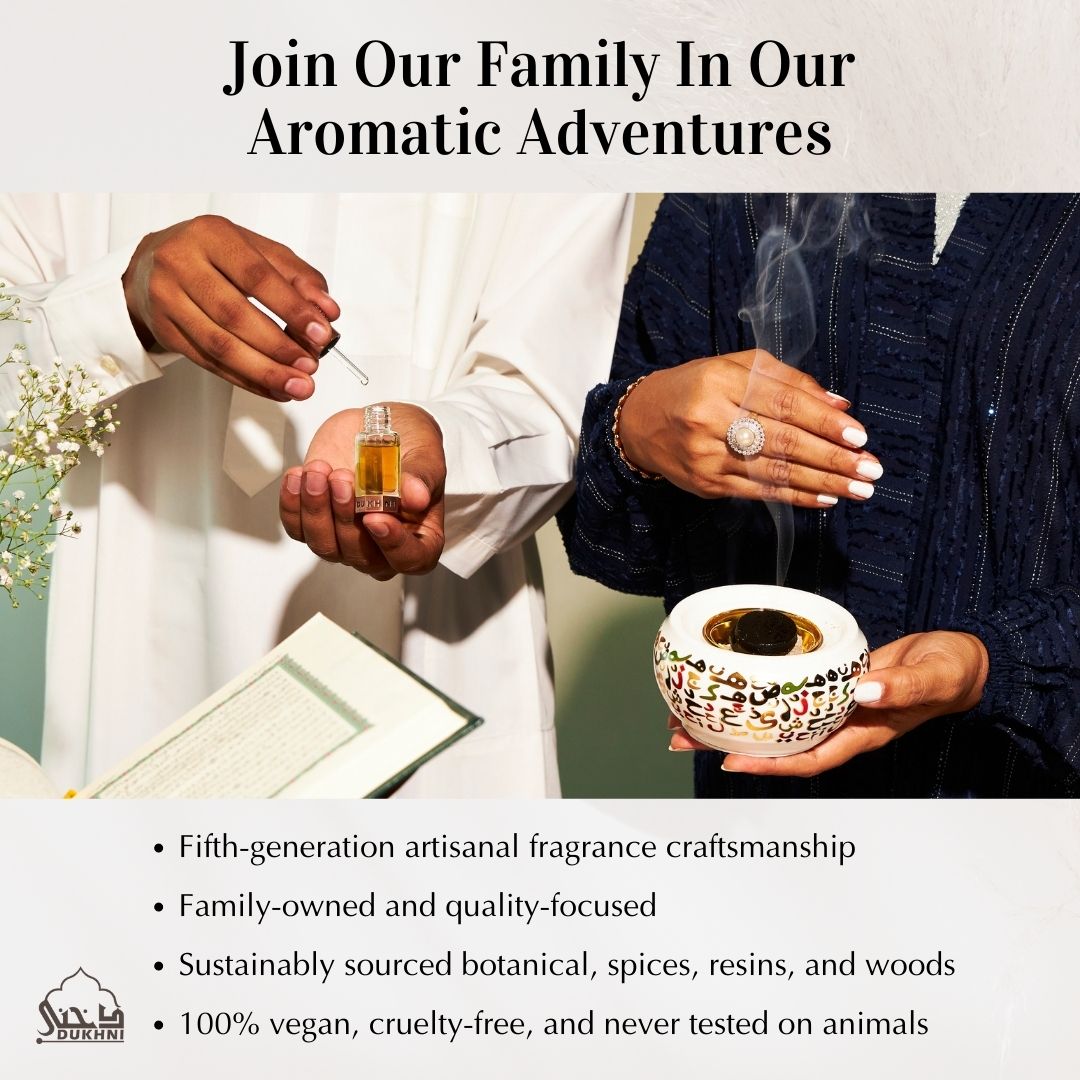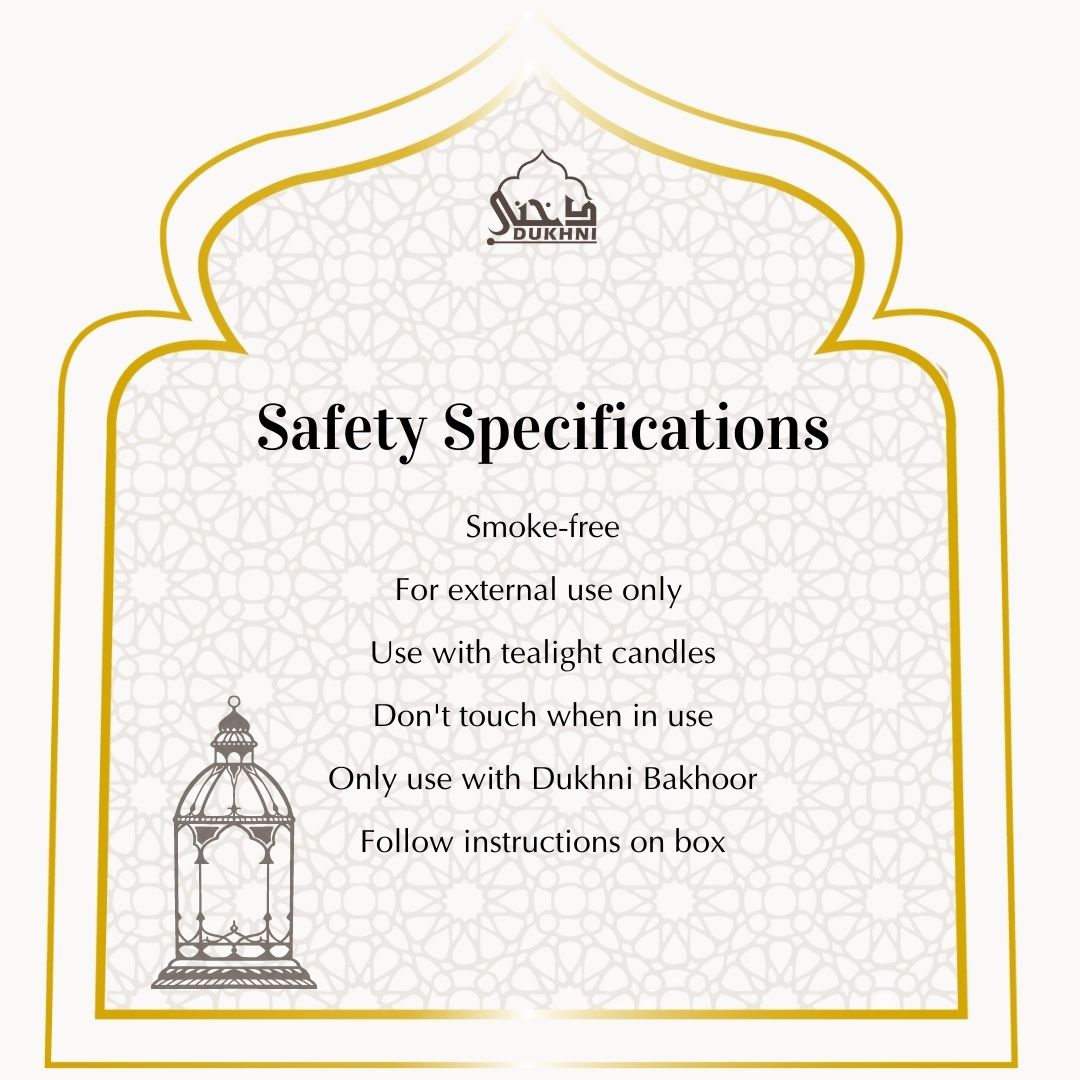 Oud Mukhtar, Madhmoon, Awatef Bakhoor + Smokeless Burner
30 pieces of bakhoor In 3 amazing oud scents & Rainbow Burner
Description

How to use

Shipping Info
Change the mood of your home with authentic oud. Experience the smokeless Dukhni burner for a hassle-free and safer environment.


9 pieces each of 3 different fragrances (Oud Al Mukhtar, Oud Al Madhmoon, Oud Al Awatef) with a Rainbow Exotic Burner and a tealight candle
Discover three refreshingly unique scents in this special bakhoor selection featuring Oud Al Mukhtar, Oud Al Madhmoon, and Oud Al Awatef. Our signature Rainbow Exotic Burner allows you to get started right away with its smoke-free and long-lasting aroma. In addition to 9 pieces of bakhoor per box, each box also contains an additional 10th sample of something new!
Dukhni Bakhoor is made from a traditional recipe using sustainably sourced natural ingredients for their aromatic properties. Each fragrance is derived from various combinations of aromatic extracts, botanical extracts, essential oils, spices, resins, and woods
Shipping & Delivery:
Standard: 5-7 working days for delivery
Expedited: 3-4 working days for delivery
The following standard and expedited delivery estimates and rates.
All US orders - FREE Standard Shipping on all Orders
Expedited Shipping - $7 (2 business days)
All US orders above $100 - free expedited shipping (2 business days)
Oud Mukhtar, Madhmoon, Awatef Bakhoor + Smokeless Burner