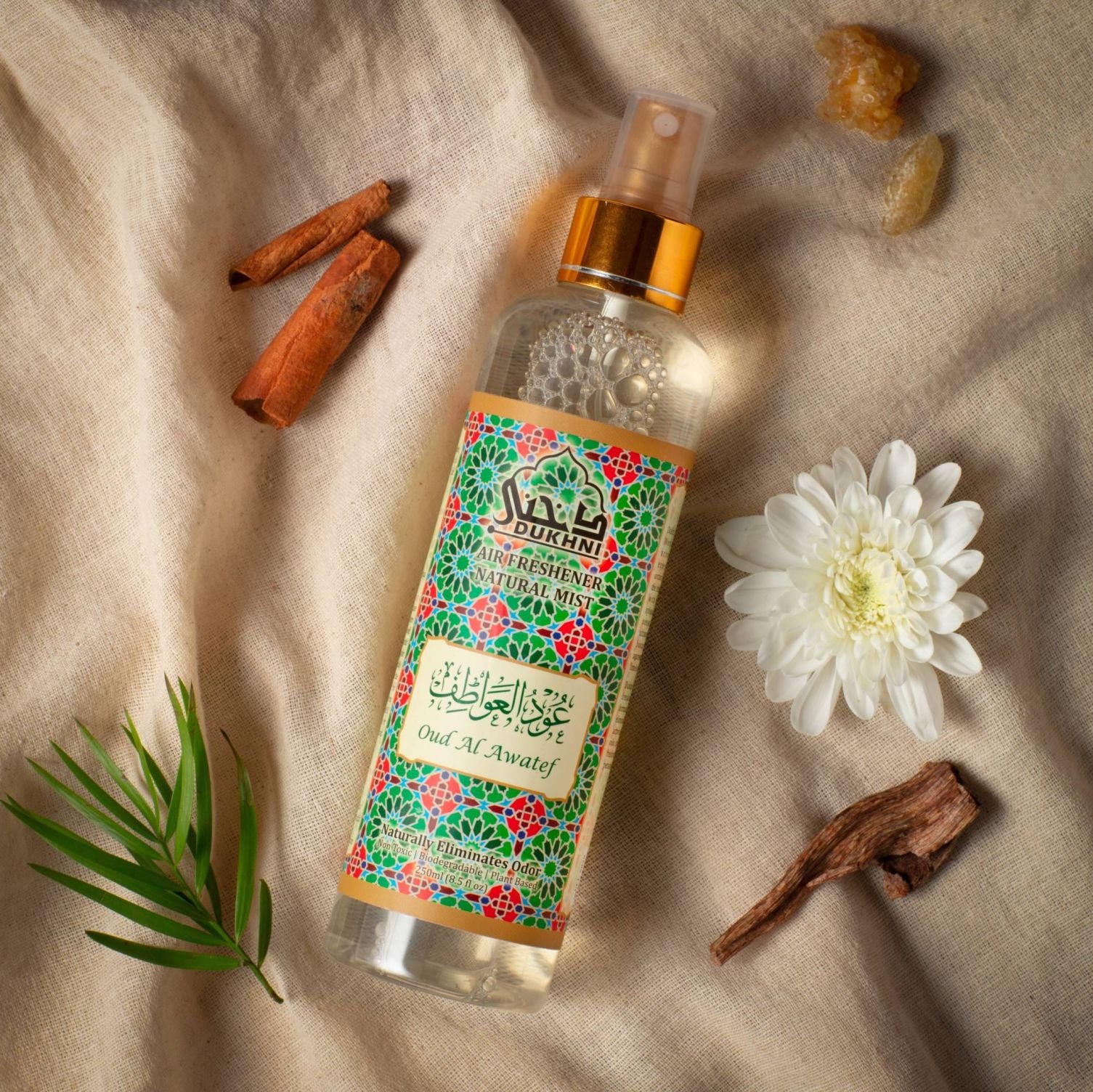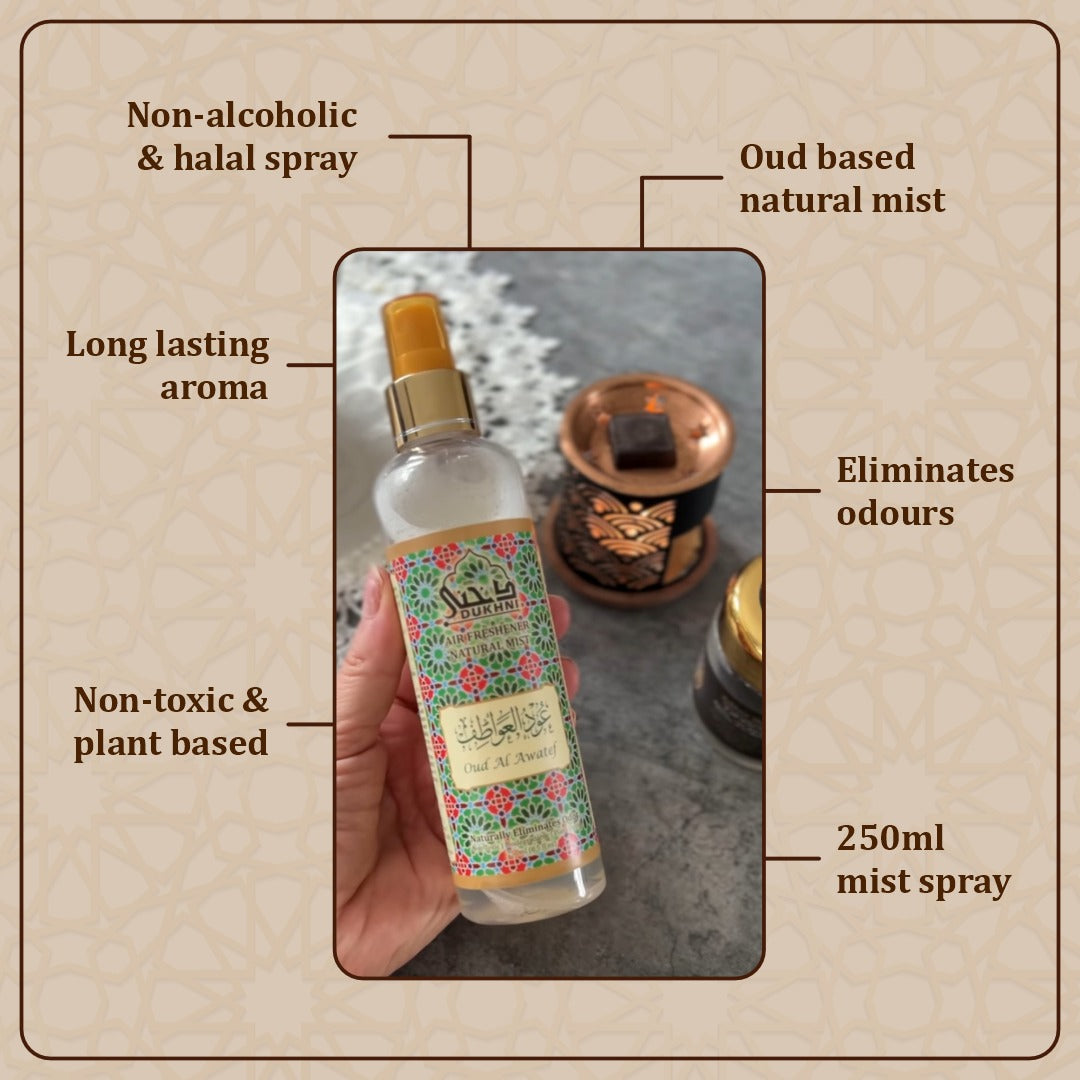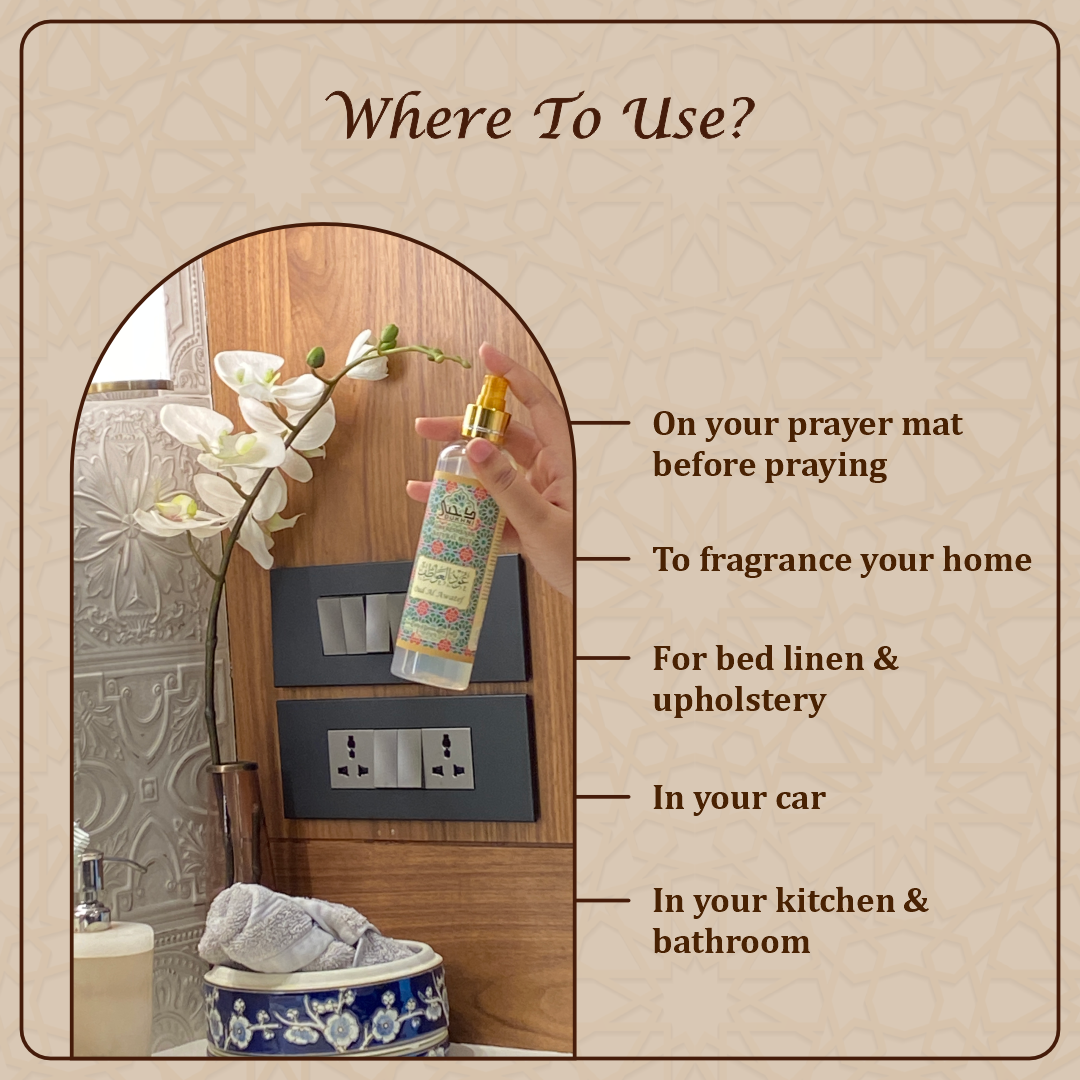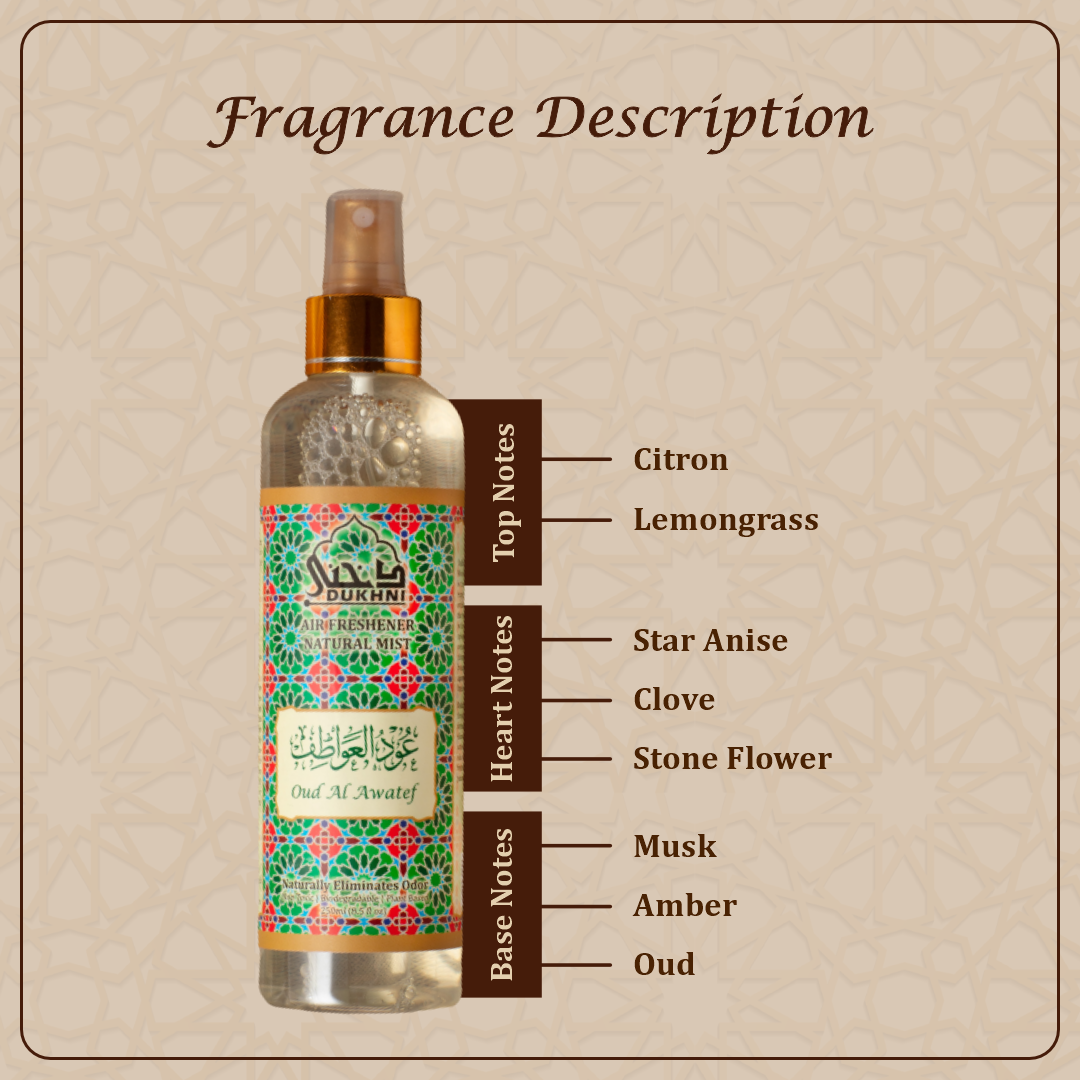 Oud Al Awatef Mist Spray | عود العواطف
250ml of oud based attar al faraash - air freshener & room spray
Description

How to use

Shipping Info

Uplift the mood of your home instantly. This versatile mist can be used as air freshener, car spray and linen spray.
Scent profile: Grassy hints of citron and lemongrass open up to a spicy middle of star anise, clove, and stone flower with the Oud Al Awatef natural mist. Warm and elegant base notes of musk, amber, and agarwood give this non-alcoholic fabric and room spray a fresh and intoxicating feel.

What's included? 1 x 250ml Bottle of Oud Al Awatef Attar Al Faraash.

Transform your space Dukhni mists are ideal for refreshing fabrics, prayer mats, furniture, and more. Versatile as air fresheners, car sprays, or for revitalizing your kitchen and bathroom, they're perfect for any moment, be it pre-prayer, pre-guests, or post-cleaning.

Why choose Dukhni Mists? With their enduring fragrance, ethical ingredients (non-alcoholic, cruelty-free, vegan), and connection to the timeless Arabic tradition of home scenting, they stir nostalgia and bring forth serenity. Dukhni is committed to delivering an authentic and opulent aromatic journey.
The following standard and expedited delivery estimates and rates.
All US orders - FREE Standard Shipping on all Orders
Expedited Shipping - $7 (2 business days)
All US orders above $100 - free expedited shipping (2 business days)
Oud Al Awatef Mist Spray | عود العواطف