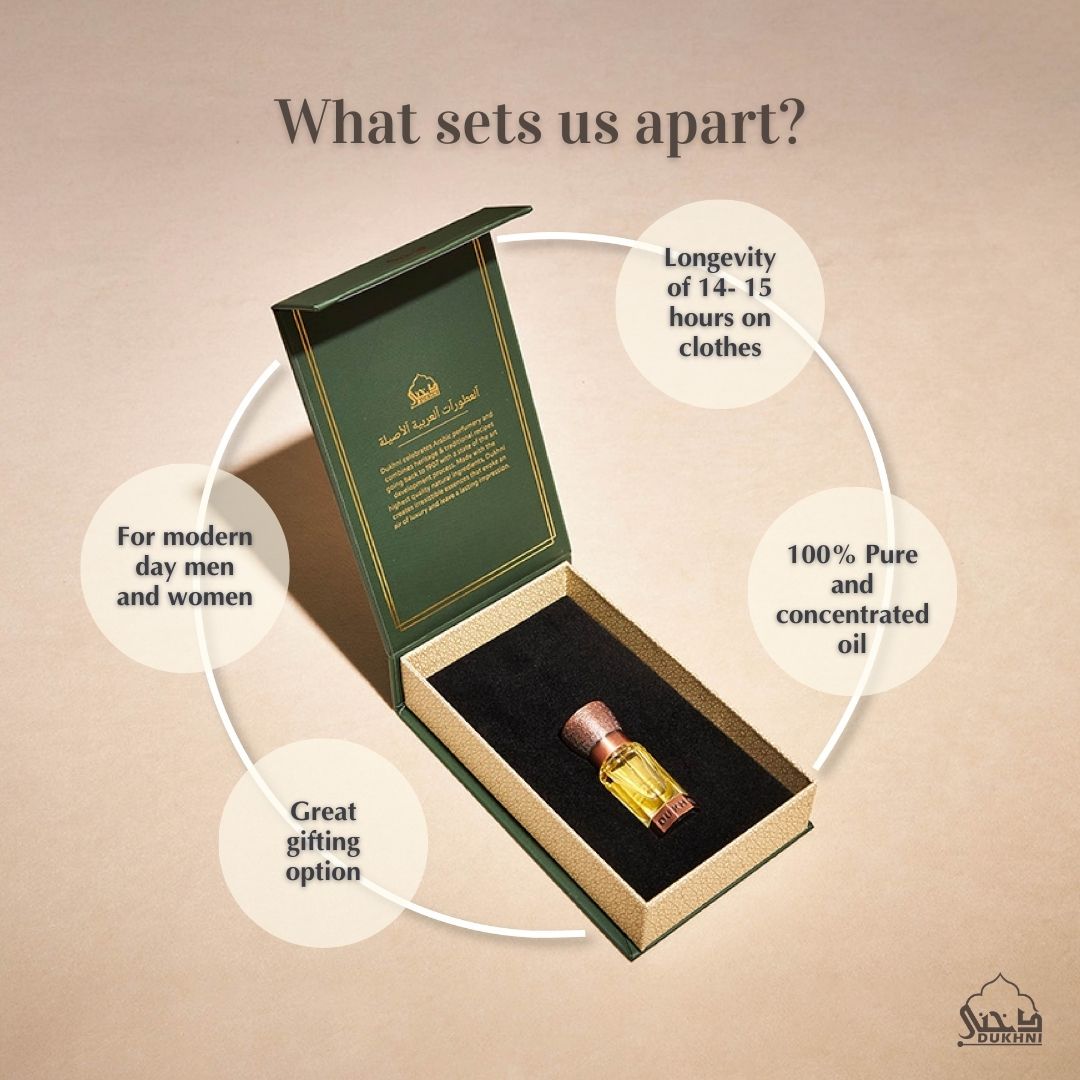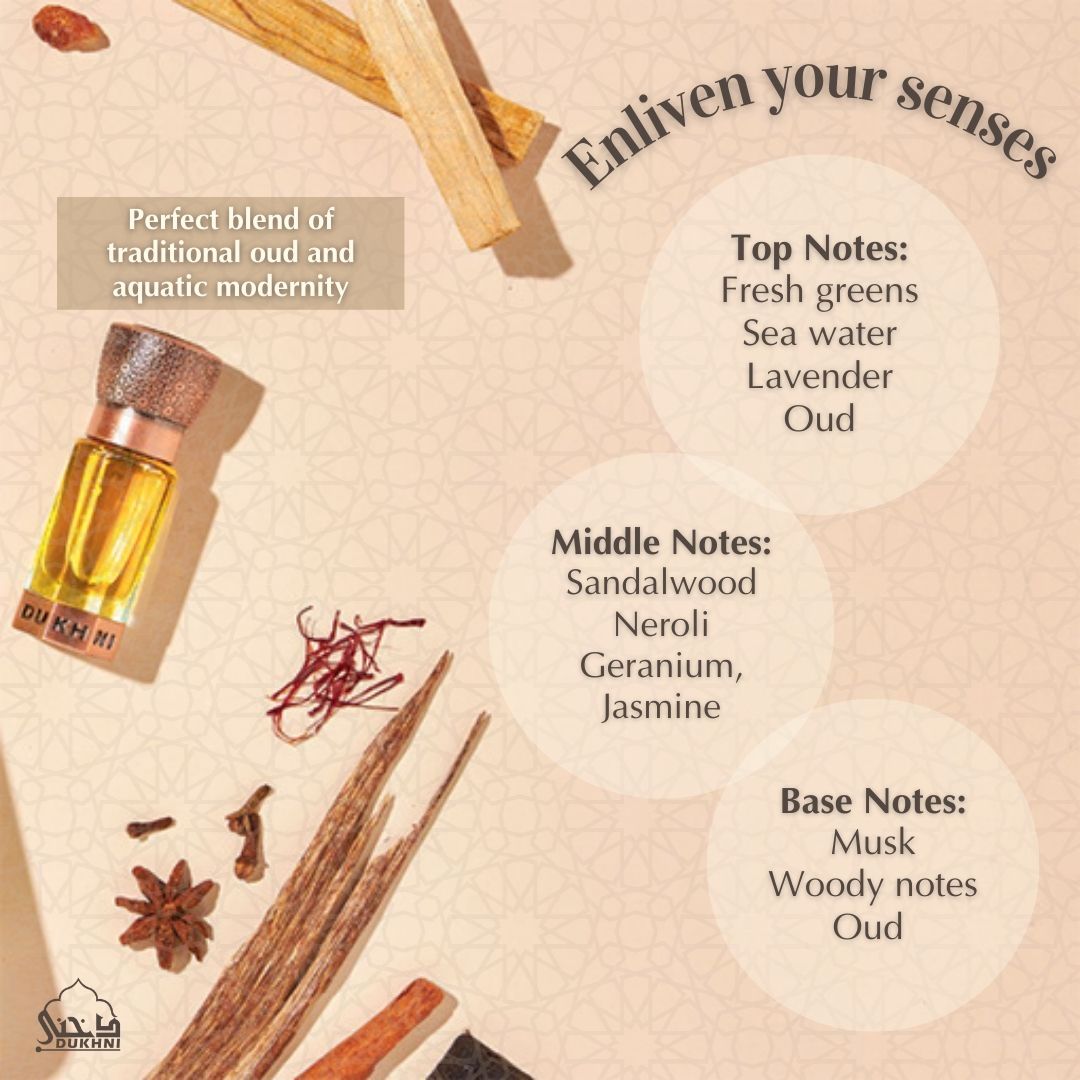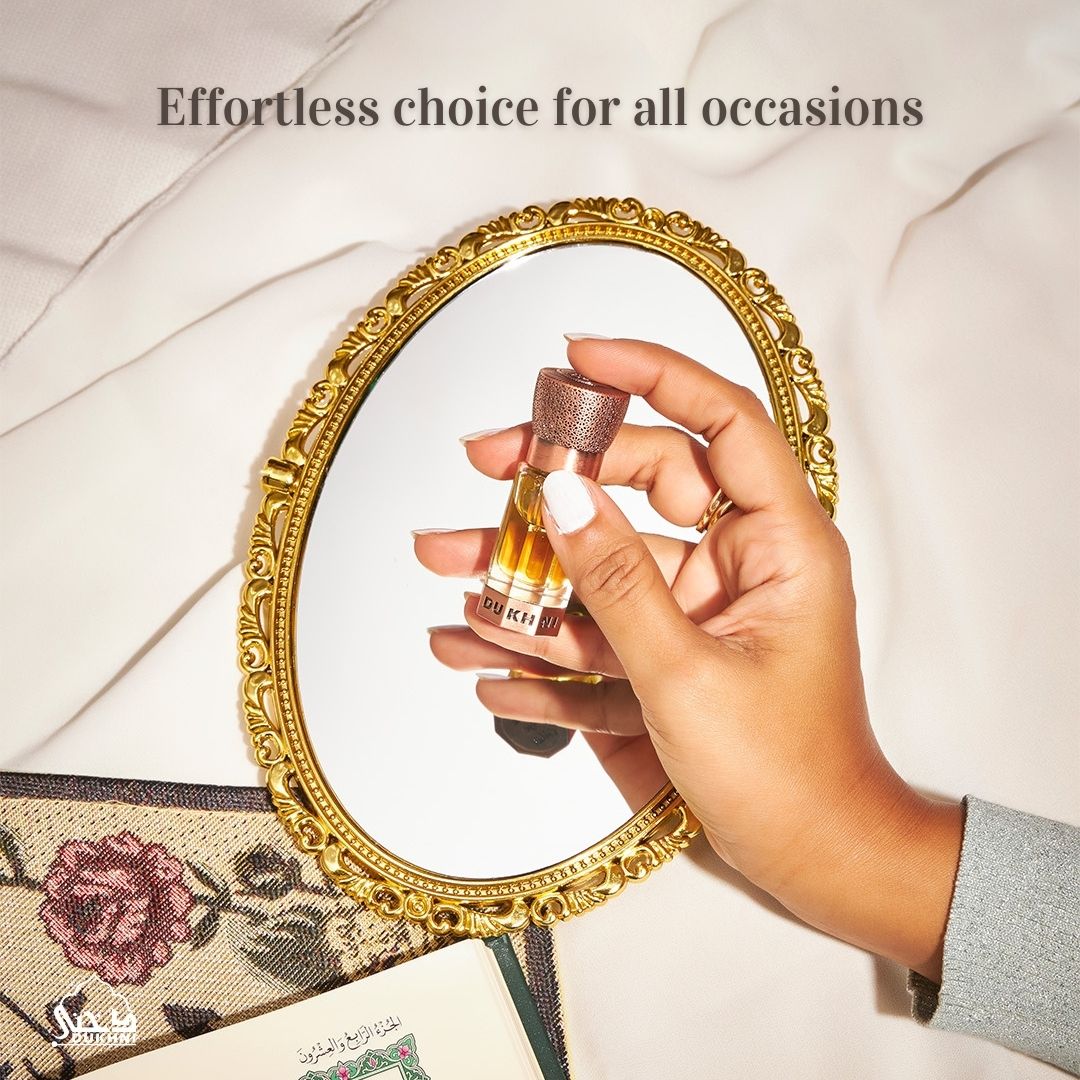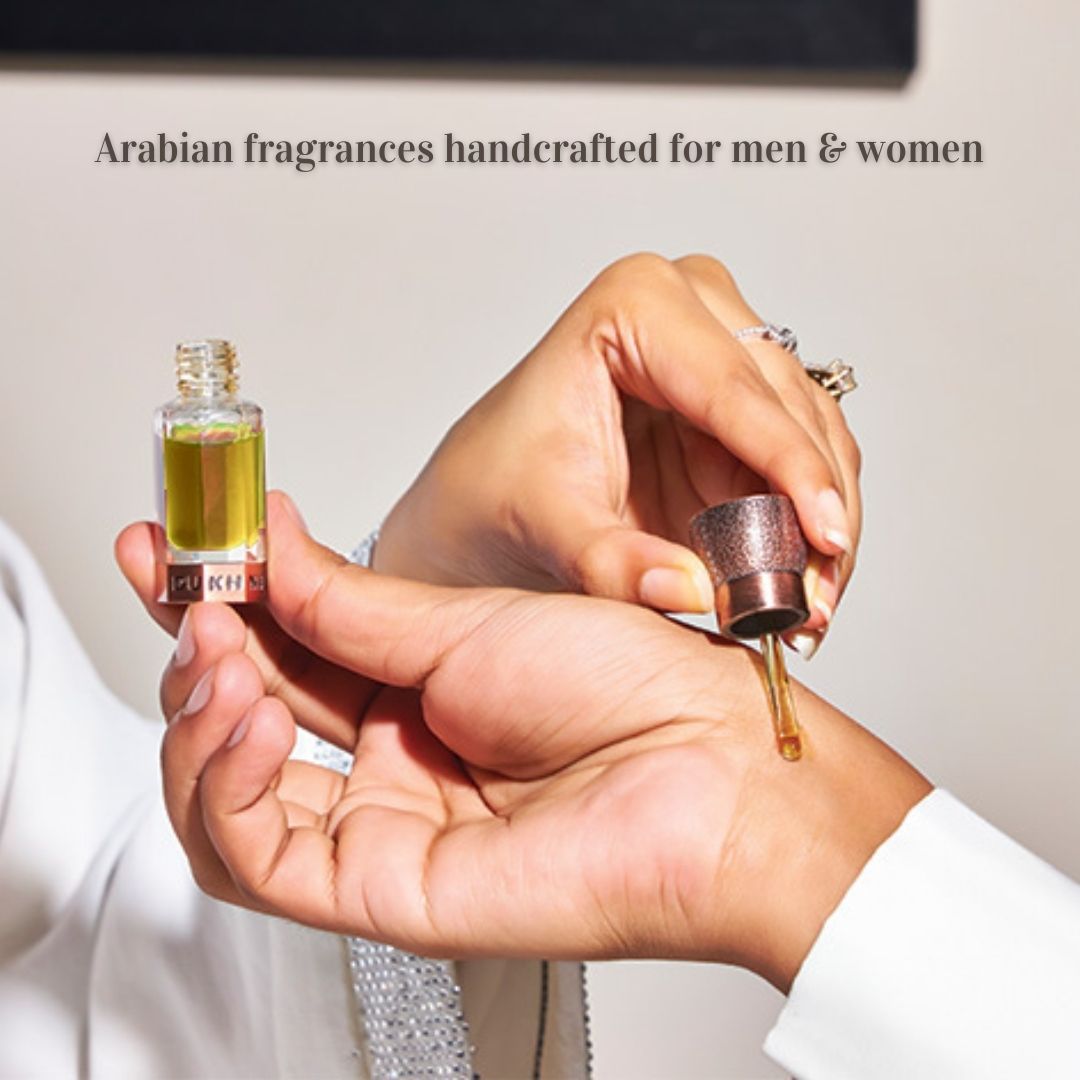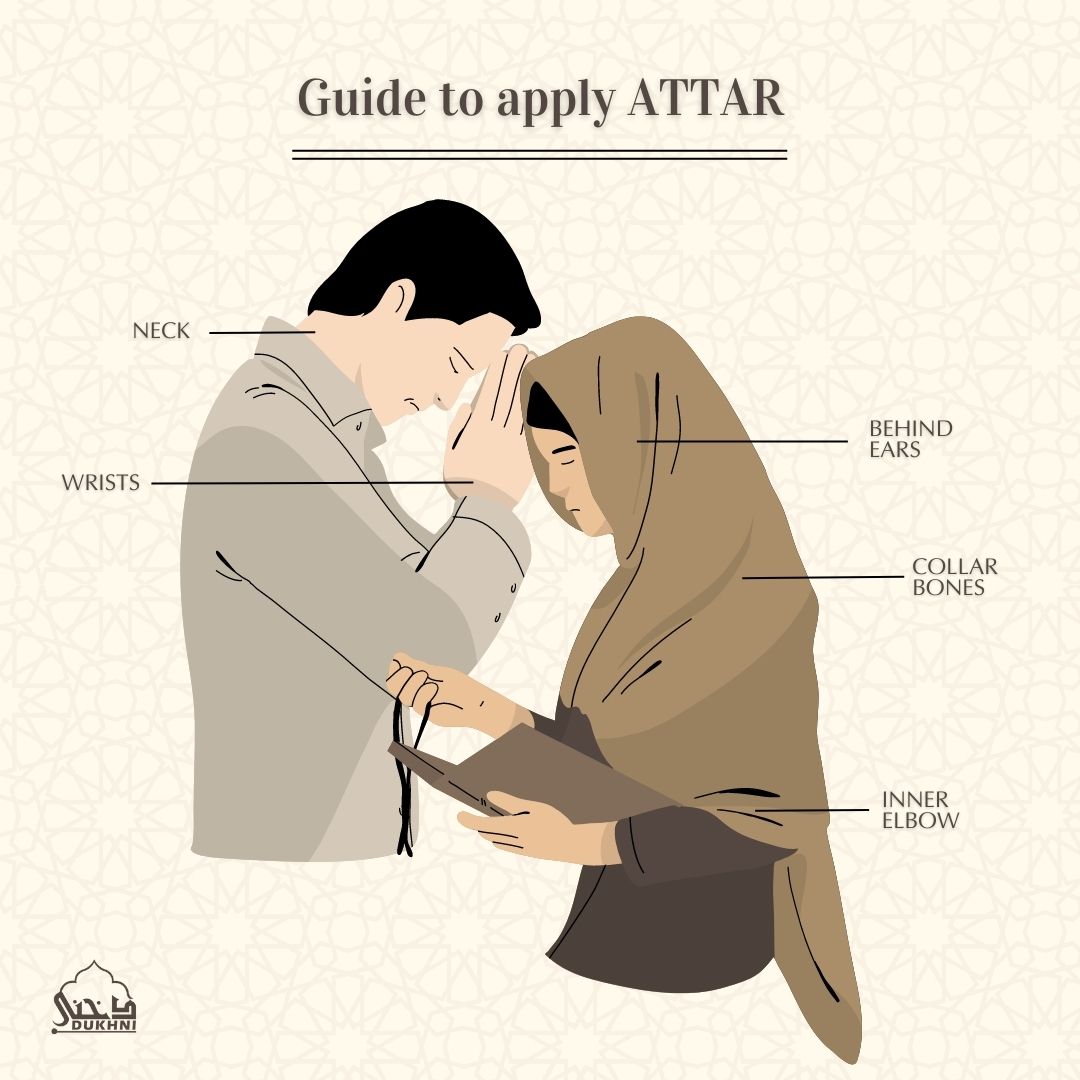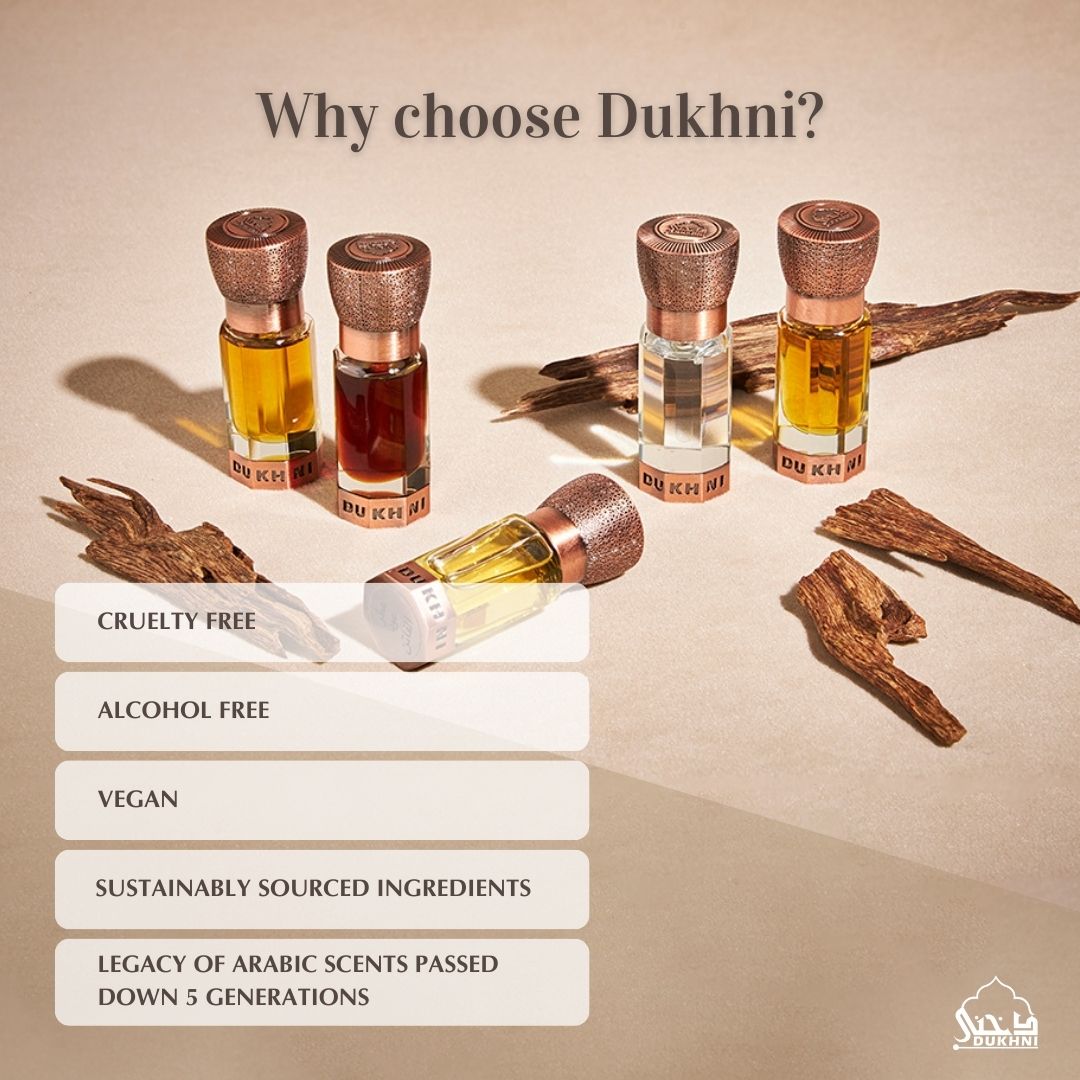 Oud Faten Attar Oil | عطر العود الفاتن
6ml of authentic Arabic perfume oil
Description

How to use

Shipping Info
Experience lasting confidence with Dukhni's luxurious perfumes. Perfect for prayer time and gifting.

 

Scent profile: Oud faten harmoniously combines both traditional arabic notes and modern aquatic elements to create an enchanting symphony. This captivating blend of neroli, jasmine, geranium and sandalwood settles and the lingering oud and musk add an intriguing twist.

What's included? 1 x 6ml bottle of Oud Faten.

What makes Dukhni attars special? Dukhni Attar Oils are all rigorously tested for the highest quality standards and blended by artisanal perfumers who have a deep understanding of pure oils. Very long lasting with a great propensity for short distance diffusion, Dukhni's Artisanal Perfume Oils have a longevity of upto 14-15 hours on your clothes. Alcohol Free, Vegan & Pure, Dukhni attars are free from any nasty chemicals.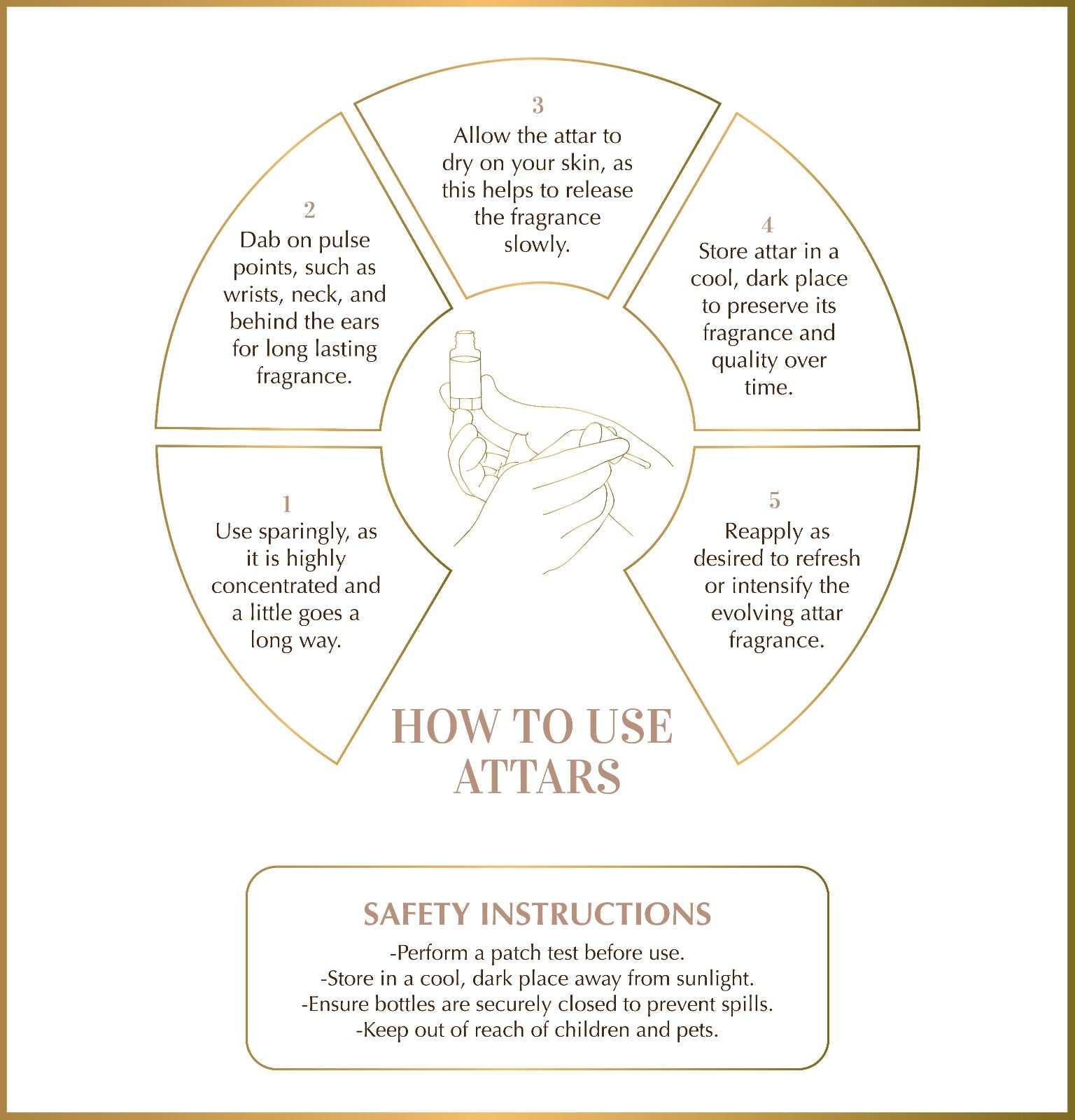 7-9 days standard delivery. Free Shipping on all orders within USA
3-4 days expedited shipping. $7 shipping fee within USA
Free expedited shipping on orders above $100
Oud Faten Attar Oil | عطر العود الفاتن
Shipping & Returns

Estimated Delivery

Shipping charges for your order will be calculated and displayed at checkout. 

The following standard and expedited delivery estimates and rates.

All US orders - FREE Standard Shipping on all Orders
Expedited Shipping - $7 (2 business days)
All US orders above $100 - free expedited shipping (2 business days)

Please note that our shipping timelines are estimates. We reserve the right to delay delivery and shipment and are not liable to compensate customers for delays beyond the estimated delivery time.

Returns & Refunds

We do not accept any returns and do not issue refunds once orders are purchased. If there is an issue with your order, we will try our level best to fix it - and are committed to a good experience for all our customers. 

Damages & Exchanges

If your order arrives damaged, defective, or incorrect, please contact us within 7 days of receiving the product so that we can evaluate the issue and make it right.

We do not accept exchanges - however if you have a particular issue, please email us at - customerservice@dukhni.com & we will try our best to accommodate your request. 

Get in touch

Email us the issue or feedback at customerservice@dukhni.com

Please put your order number in the subject so it is easy for us to pull up your information. 
FAQ

Which attar oils are for men and which ones are for women?

The Oud Swisseri Premium Attar is an attar purely for men whereas all other premium attars are unisex and can be used by both men and women. 

Is there any milder or more intense fragrance?

The Misk Rijali Premium Attar is a soft mild scent whereas the Dehn Al Oud Premium Attar is a traditional and intense scent. The Oud Faten and the Oud Swisseri Premium Attars are traditional blends with a modern twist. 

Are these roll-on perfume oils? 

Dukhni Premium Attars have applicator sticks, so one can apply attar using the stick. 

 Where can I use these oils? 

All Dukhni Attar Perfume Oils can be used on the body or on any fabric. You can apply these attars on your wrists, behind the ears, neck, collar bones and inner elbows. While applying these attars on fabric or clothes- please apply some attar on your palms, lightly rub your palms together and then apply it on the fabric. 
What makes this the best choice?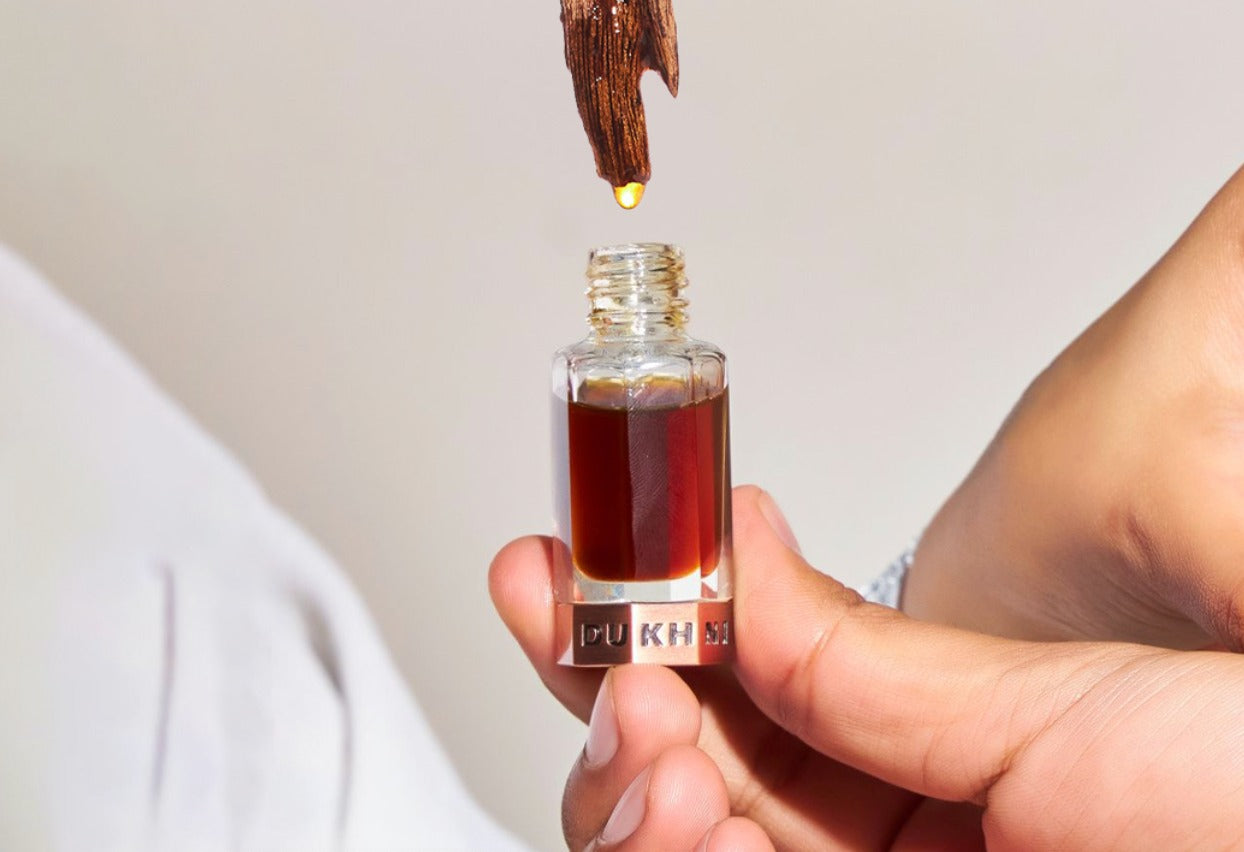 Soothing & Calming
Arabic attars promote well being and relaxation, evoking tranquility and leaving you calm, centered and spiritually uplifted.
Soothing & Calming
Arabic attars promote well being and relaxation, evoking tranquility and leaving you calm, centered and spiritually uplifted.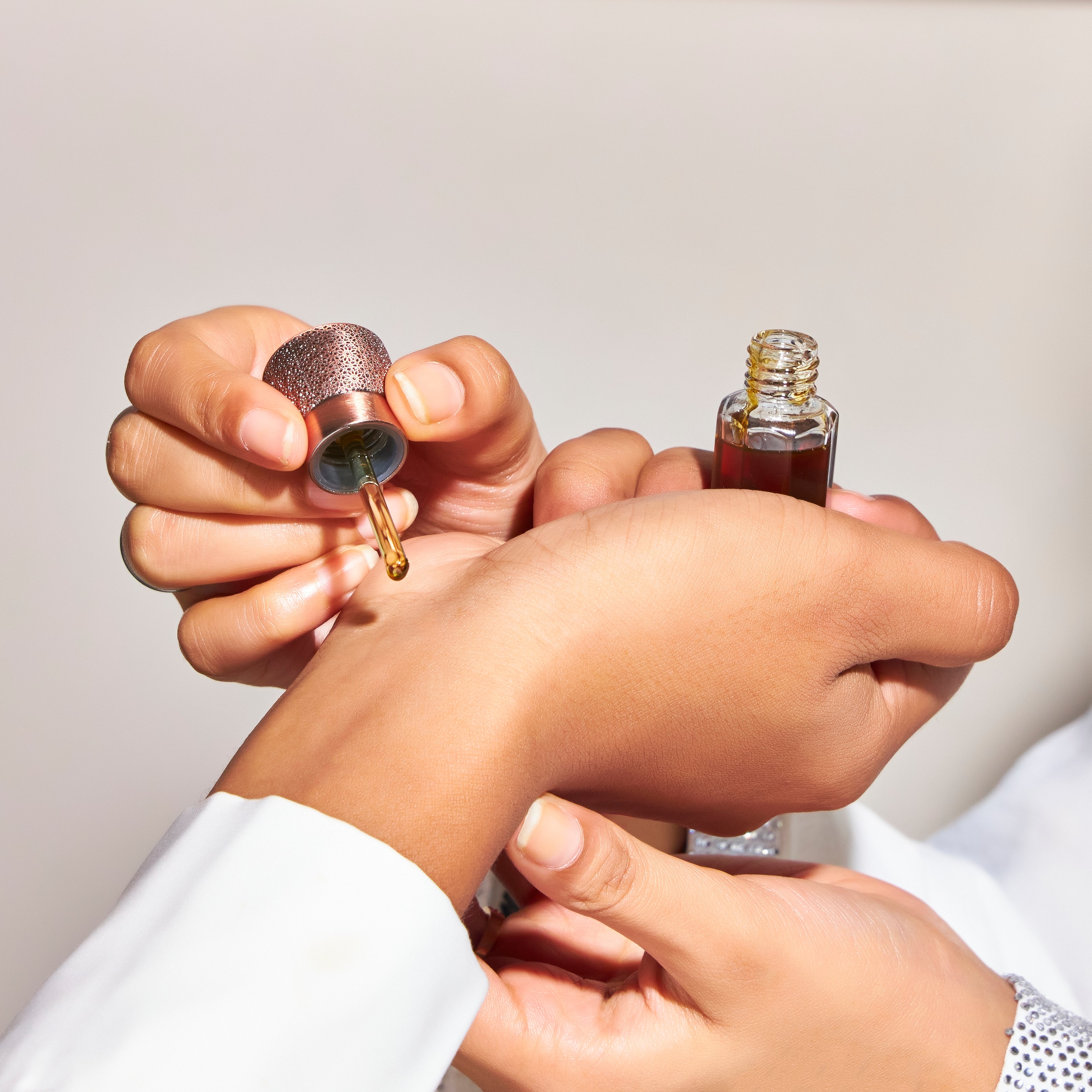 Viewers who bought this also bought